Is it possible to get rich
WITHOUT "Hard Work"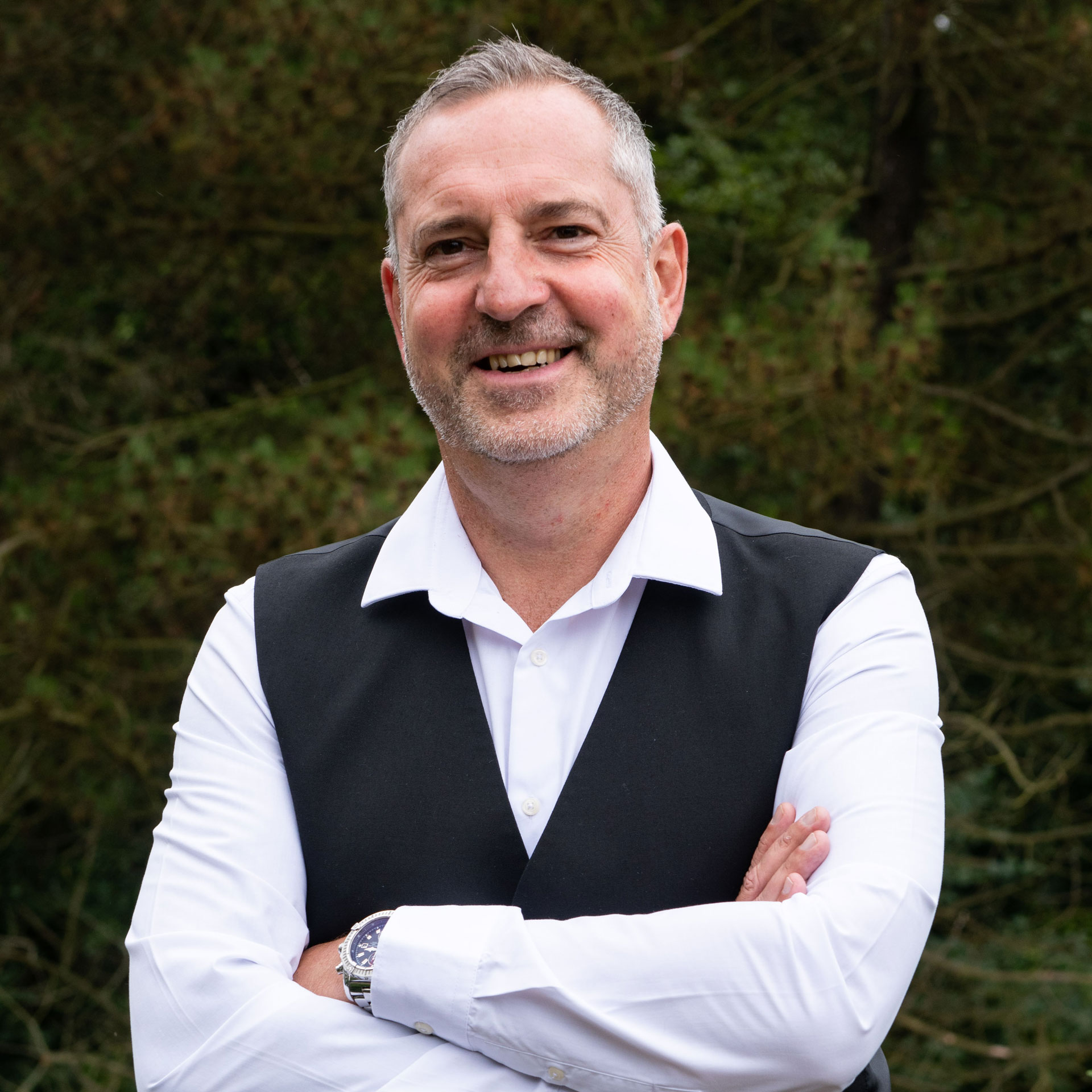 "Having money makes you rich… But having time to enjoy your life makes you wealthy." -Carl Allen
Dear Reader,
If you're looking for a way to earn up to $25,000 (or more) per month…
While "working" as little as five hours per week…
Then this might be the most important letter you've ever read.
Here's why…
As you may already know… the poor and middle class focus on working for their money.
Which means their income will ALWAYS be limited by the amount of work they can do.
And even though it's entirely possible to earn a lot of money as an employee…
You'll always be trading your time (and freedom) to earn it.
But the rich?
They usually earn more money working fewer hours than even the most highly compensated executives.
How?
They invest their time, energy, and money into assets that both grow in value over time…
AND create nearly passive income along the way.
What's the asset of choice for many of the world's wealthiest families?
A profitable business!
And more importantly, a great business that generates consistent income…
WITHOUT taking up more than a few hours a week of their time.
But here's the dirty little business secret the rich know that the poor and middle class do not…
If you want to enjoy the freedom that comes with being a business owner and investor…
Don't start a business. Buy one instead!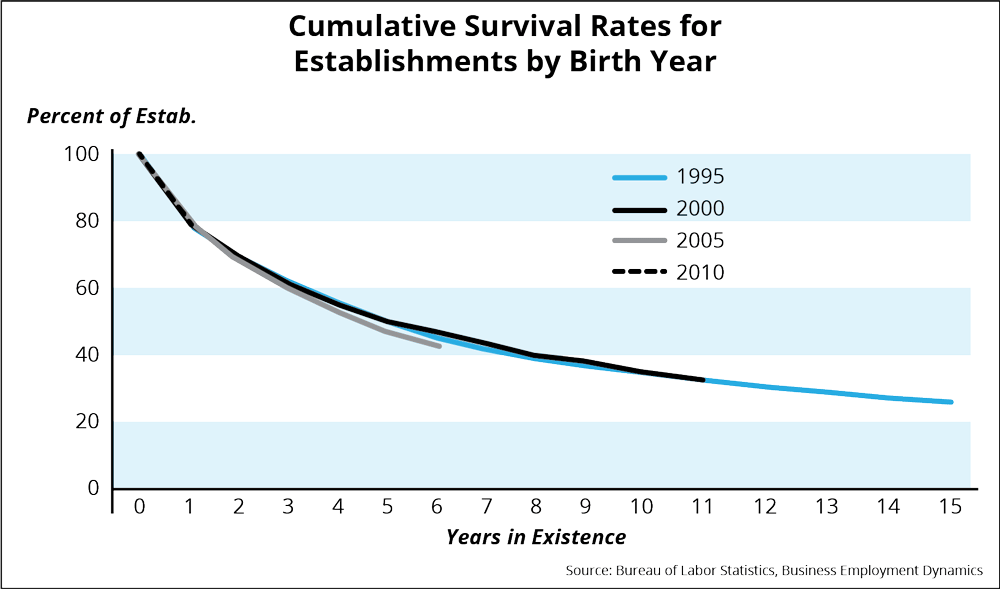 According to the Bureau of Labor Statistics' Business Employment Dynamics, roughly 70% of all businesses will fail within the first 10 years of opening their doors.
Which means you could take a huge risk and try starting your own business from scratch…
Or you can do what the rich do instead.
Find a great business with existing cash flow…
Use a unique investment strategy that lets you buy it using little to none of your own money…
And have the chance to earn up to $10,000–$25,000 or more per month (depending on the size of the business you buy)…
All while working as little as 5 hours per week on the business.
And in just a moment, I'm going to show you exactly how it works… and how you can start implementing this strategy for yourself TODAY…
But before I do…
I want to share with you a personal story you might relate to…
How I went from being a miserable and overworked employee… to a wealthy business owner and investor in a few short months
When most people see me today, they see a happy-go-lucky Brit who appears to "have it all"…
Lots of money, loads of free time and a portfolio of nine easy-to-manage businesses that gush cash flow…
But it wasn't always like this. In fact, 10 years ago it was the exact opposite.
Even though most people would've considered me "rich" because I earned around $300,000 per year…
I was dying a slow death on the inside.
From the moment I opened my eyes in the morning…
I felt pressure, stress and anxiety all day long.
And no matter how much money I made…
Or what awards I won for my performance at work…
Or how "cool" people thought I was because of the jet-setting corporate lifestyle I had…
None of it fixed the unbearable pain I felt.
The only thing that gave me any sort of temporary relief was alcohol, cigarettes and gambling.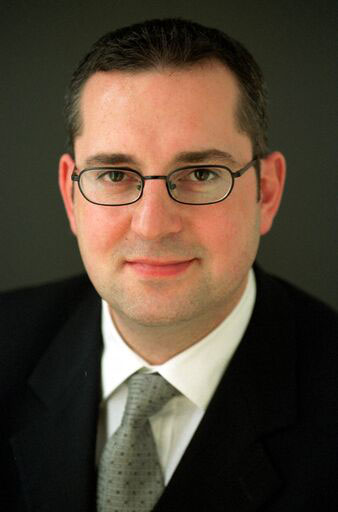 And at my worst…
I was drinking about 5 drinks per day, smoking 40 cigarettes per day and I gambled away an amount of money that still makes me sick.
I was fat, unhappy and smelled terrible from the poison I was feeding my body.
My body was breaking down from junk food, lack of sleep and zero exercise…
But the biggest thing breaking down was my marriage.
I worked so much I barely saw my wife…
And she was, after all, the entire reason I was working so hard — so I could provide a better life for the two of us.
But instead, she started resenting me because I was never home.
And when I was, I was so stressed out from work… we couldn't even enjoy each other's company.
Oh, and in case it's not obvious, I wasn't exactly having much sex, either.
It was pretty clear we were headed straight for divorce.
But then something happened that changed my life forever…
I almost missed the birth of my son
You see, I was in Moscow closing a huge deal for Hewlett-Packard when my wife called from England.
She was going to give birth sometime in the next five hours… and I panicked!
Luckily my boss had his private jet on standby.
And thanks to that, I made it to the delivery room literally five minutes before my son was born.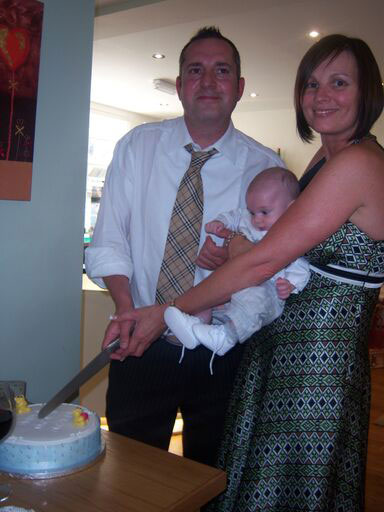 As I stood there, cradling my newborn son in my arms, I decided at that moment I was done.
It didn't matter how much money I was making if I didn't have time to enjoy it with the people I care about most: my wife and newborn son.
So a few hours later — with no real plan on how I was going to replace my income — I called my boss and quit.
Luckily for me, I happened to have a particular skill set I knew I could fall back on.
Over the past 16 years, I'd closed billions of dollars' worth of deals for my clients on Wall Street… both buying and selling businesses.
But that didn't make it any less terrifying to go out on my own and "hunt for myself," so to speak.
So after a few weeks of spending time with my wife and newborn son and rekindling my marriage…
I decided to roll up my sleeves, hunt for some deals and make some money.
Within a few weeks, I found a great business for sale and convinced the owner to hire me to broker the deal.
Long story short… I thought I was going to help them sell the business to someone else… but instead, I wound up buying it myself.
Even crazier, I did it without spending a single dime of my own money (more on this shortly).
But there was one problem…
I didn't want to RUN the business day to day.
I just wanted to kick back, spend time with my family and pocket some extra cash each month.
So I gave three of the employees equity in the business and they ran it for me.
That was the moment I went from a miserable, overworked employee… to a wealthy business owner and investor…
And it all happened in just a few short months.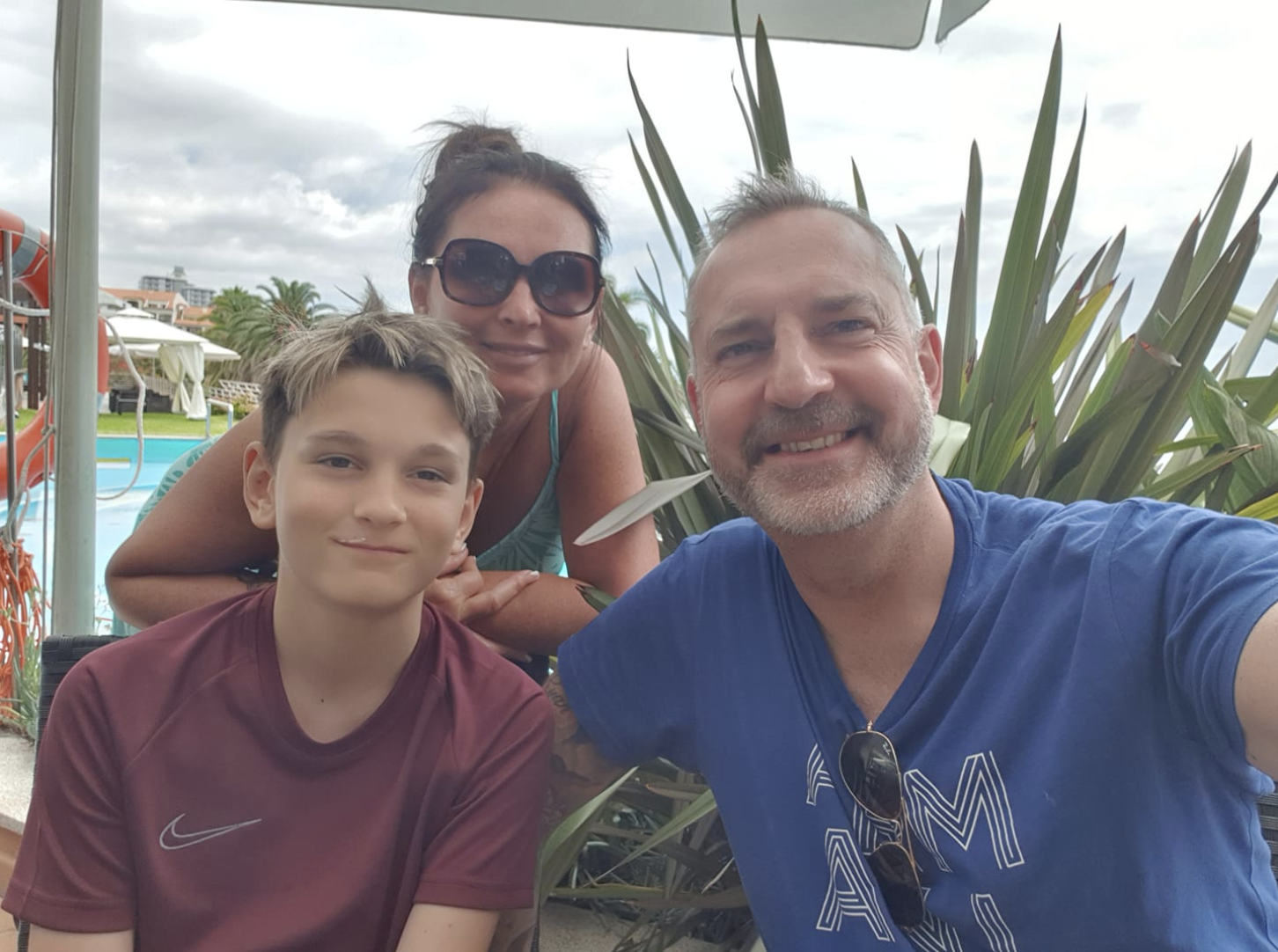 For the first time in a decade, I felt relaxed and was sleeping on a regular schedule (or at least whenever my newborn would let me)…
And I left behind my unhealthy habits and started treating my body right… so my health completely turned around.
Not only did I have loads of money, which I guess makes me rich…
But for the first time ever… I had time. Which is what makes me wealthy.
Today I'm the proud owner of, or investor in, nine small businesses…
And every single one of them is being managed and run by someone else.
Best of all?
I bought or invested in nearly every single one of those businesses…
WITHOUT spending a single dollar of my own money
Today, instead of being overworked, underpaid and underappreciated…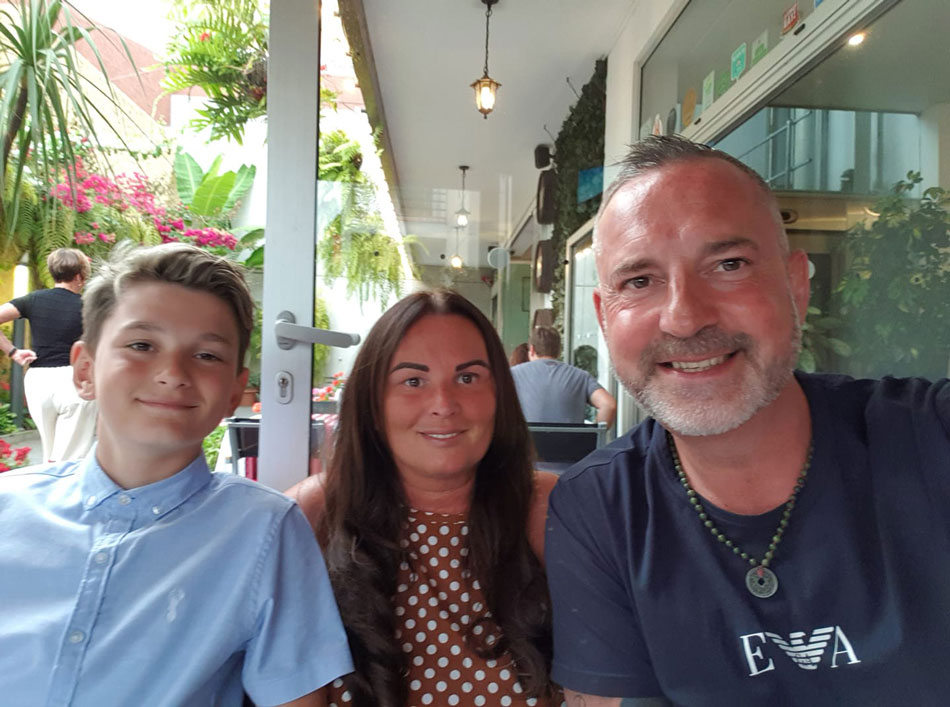 I only "work" a few hours a week…
And I'm the happiest I've ever been in my entire life.
Even better, my family is finally happy with me, too.
Why am I telling you this?
Because if you can relate to any of my story…
I want you to know it doesn't have to be this way.
You don't need to spend any more time working for some asshole boss who doesn't appreciate how hard you work…
You don't need to keep sacrificing your health or your family for some "career" you never wanted in the first place…
You don't need to wake up every morning feeling trapped inside of a job you hate because you don't think there's another option…
Because no matter how bad your situation is right now…
I want you to know something important.
You could be only 99 days away
from freedom…
And I know that's a bold statement…
But if you're willing to keep an open mind…
What I'm about to tell you could change your life forever.
You see…
Three years ago I created something I call The Business Buying Accelerator Coaching Program.
It's basically my life's work.
I took everything I learned over 26 years of buying and selling businesses…
And crammed it into an easy-to-follow, step-by-step course that shows you exactly how to buy a business in 99 days or less…
Using none of your own money.
In that course I also reveal my strategies for reducing – and even eliminating – the personal financial risk that can come with buying and owning a profitable business.
So far, over 1,500 people have gone through the course…
And the results have been nothing short of incredible.
Many former stressed-out employees are now proud business owners who have taken control of their time and their life…
These people couldn't be happier!
BUT… there are thousands of more people I want to help buy their very first business…
And I know not everyone is ready (or able) to spend $4,997 today to sign up for The Business Buying Accelerator Coaching Program.
And others have said they're just not sure they're ready to dive into the deep end and start doing deals, but they're still interested in learning the basics.
That's why I'm excited to announce my brand-new program called…
The Business Buying Incubator
Think of this as the "introduction" to all the high-powered dealmaking strategies inside of my more expensive program.
It's everything you need to get you through the first four steps of my 10-step business buying system.
The first lesson is all about Deal Mindset —
I know this might sound like personal development "woo woo"… but your success starts with the thoughts you think every day… and the vision you have for what you want to achieve.
The second lesson is all about Deal Specification —
Before you can buy a business, you need to know exactly what kinds of deals you're open to considering. Which, at the end of the day, is a personal decision that only you can make.
In this lesson, I'll walk you through how to quickly narrow down the millions of business for sale into a small group of options that are a good fit for you.
The third lesson is all about Deal Origination —
If you want to buy a business, you've got to generate deal flow.
And this lesson is all about how to get motivated sellers to contact you… instead of you chasing them.
And finally, we're going to talk about Deal Structure & Financing —
If you have lots of questions about specifically how my no-money-down strategy works…
Or you're wondering about all the creative ways you can structure deals and secure financing…
You'll get all your questions answered in this training video.
So…
If you've ever dreamed of owning your own business…
But you don't want to go through all the hard work involved in a startup…
This course is for you!
But remember…
Having money makes you rich, but having time makes you wealthy.
And if you're looking to create real, sustainable and long-term wealth…
You're going to need a plan to get you there.
Which is why when you sign up for The Business Buying Incubator today, you'll also receive…
BONUS #1:
The Dealmaker Wealth Creation Plan: How to make $5 million in five years or less (a $197 value)
Now, I'm sure you'd be pretty thrilled to own a small business that's pulling in as much as $10,000–25,000 per month in profits (depending on the size of the business you buy and how you structure the deal)…
Especially if it required as little as 5 hours per week of your time to manage.
But here's something you need to understand…
That six-figure income might sound like freedom…
But I want to help you think WAY bigger about what's possible for you.
Here's what I mean…
As a dealmaker, the only reason we want to buy a business is to build it, sell it and get paid for it.
And if you do it right, you could pocket literally millions of dollars when you sell the business…
Which means it doesn't matter how much you have saved for retirement…
Because you could be only five years (or less) away from the kind of money that will afford any lifestyle you want to live.
I know this might sound crazy…
But I'm going to show you how you could earn as much as $5 million (or more) in the next five years or less by buying, growing, then selling a small business.
(Although each individual deal will vary, I usually recommend buying businesses in the $1–5 million revenue range with an average profit margin of at least 10%.)
Think of this like house flipping on steroids.
Long story short…
Once you go through The Dealmaker Wealth Creation Plan… you'll have a new vision for what's possible for you.
And once you have that…
You're ready to claim your identity as a true dealmaker…
And get to work building YOUR business instead of someone else's.
Which is why when you join The Business Buying Incubator course today, you'll also receive…
BONUS #2:
My time-tested LinkedIn "Dealmaker" Profile: How to generate qualified seller leads on the #1 dealmaking platform on earth (a $97 value)
A lot of people get hung up on silly things like building a website or making business cards…
But you don't need ANY of those things to buy your very first business using none of your own money.
All you need is a simple (and free) LinkedIn profile.
And when you sign up for The Business Buying Incubator course…
I'll send you a "copy and paste" template you can use TODAY to get qualified sellers to contact YOU on LinkedIn.
PLUS!
I'll show you how to find the very best LinkedIn groups to join…
Along with an extremely effective "copy and paste" message you can post…
To start getting motivated sellers to contact YOU.
But you might be wondering…
Once I'm getting all these inbound leads, how do I know which businesses are good businesses to buy?
Which is why you'll ALSO get…
BONUS #3:
My easy-to-use Deal Analyzer "Cheat Sheet" for determining if the deal you're looking at is a good one, or if you should avoid it like the plague (a $97 value)
If you hired a CPA to build a similar tool for you, based on my experience, it could easily cost you $1,000 or more…
Maybe even up to $5,000…
But I'm giving it to you FREE when you join The Business Buying Incubator course today.
Also, as a special bonus… when you order through this limited-time offer, you'll receive…
BONUS #4:
Lifetime access to The Business Buying Incubator Facebook community!
Why a Facebook community?
Because, after sharing my knowledge with more than 1,500 people over the past four years, I've come to a rather interesting conclusion…
The MOST successful students are the ones who…
Have a plan — Which is what you're getting with The Business Buying Incubator course.

Take consistent action —Every day. Every week. Every month. Because nothing works unless you do.
Belong to a supportive peer group —Because at some point, you're probably going to want to give up.

And sometimes, the difference that makes a difference is someone who encourages and supports you when things get tough.
That's where the Facebook community comes in!
You'll be surrounded by like-minded people who are all on the same journey as you.
You'll get to share your wins and celebrate your achievements… as well as get encouragement and feedback when you're feeling stuck and losing momentum.
This private group easily has a value of $497 per year to belong to…
But you'll get lifetime access, free of charge, when you sign up for The Business Buying Incubator course today.
Alright, so quick recap…
When you take advantage of this special offer today, you're getting…
The Business Buying Incubator (Value: $497)
The Dealmaker Wealth Creation Plan (Value: $197)
The Linkedin Dealmaker Profile (Value: $97)
The Deal Analyzer "Cheat Sheet" (Value: $97)
PLUS! LIFETIME Access to the Business Buying Incubator Facebook Community (Value: $497/year)
My very best dealmaking strategies, valued at $1,385…
yours for only $497
TODAY ONLY: $97!
Now that you know it's possible to buy a profitable small business with none of your own money…
And now that you've been given the opportunity to claim your freedom in as little as 99 days…
Will you take bold action and become the confident business owner you know you can be — the one your family respects and looks up to?
Or will you let this opportunity slip away and miss out on the chance to step into your greatness?
So if you want a chance to…
Make a lot more money in much less time
Leave the stress of your job behind forever (and never again have your boss tell you what to do)
Have your family look up to you as the provider they can rely on who's always there for them
And feel the pride of being the owner of a successful business, confident and in charge
All you need to do to get started is fill out the secure order form below.
You won't regret it.
And to help put you at ease, The Business Buying Incubator comes with a 30-day 100% money-back guarantee…
Plus a one-year prorated guarantee.
But if you're like most people who order, you'll be so happy with The Business Buying Incubator that you won't ever want to return it.
See you on the inside!
Cheers,
Carl Allen